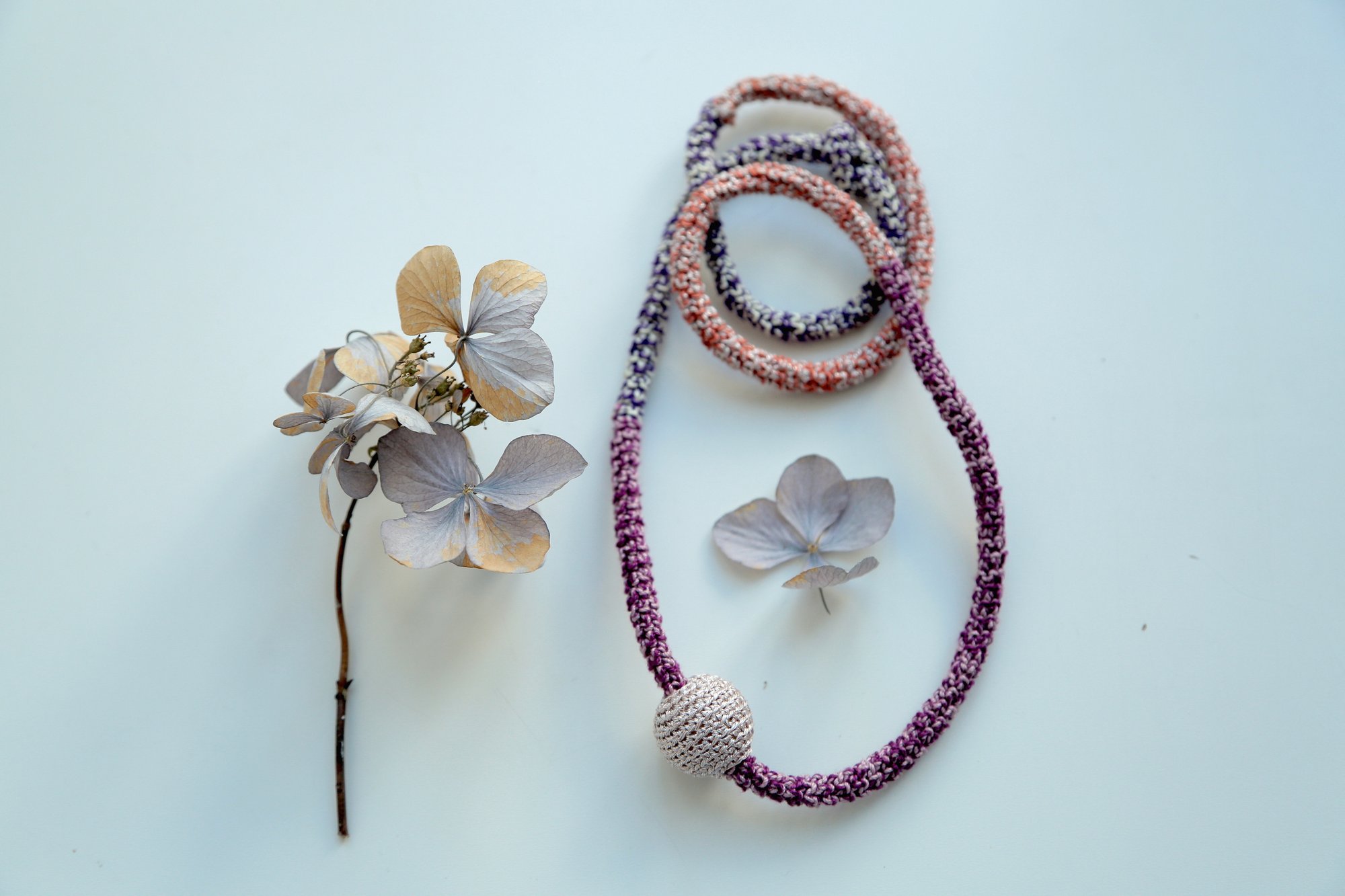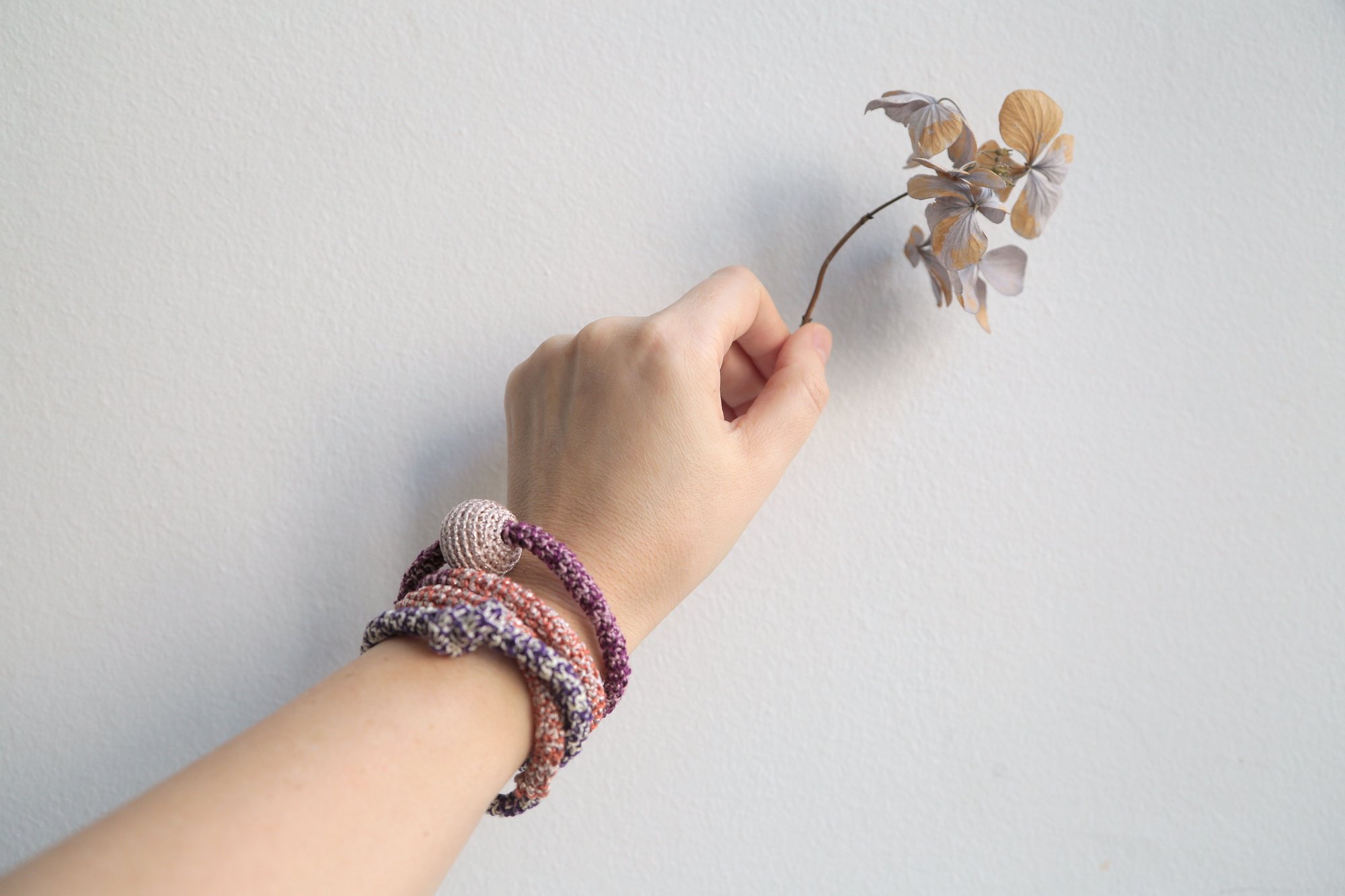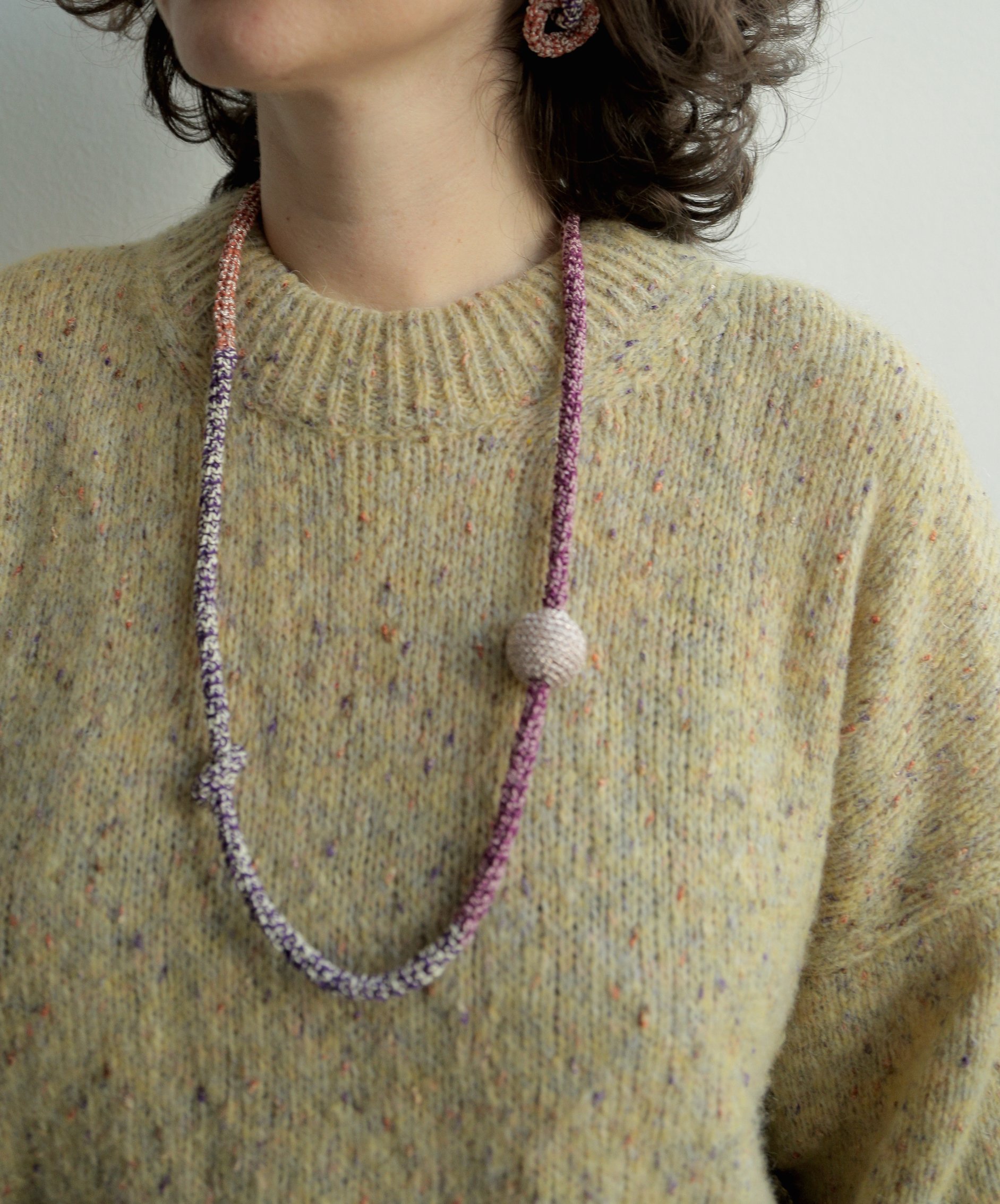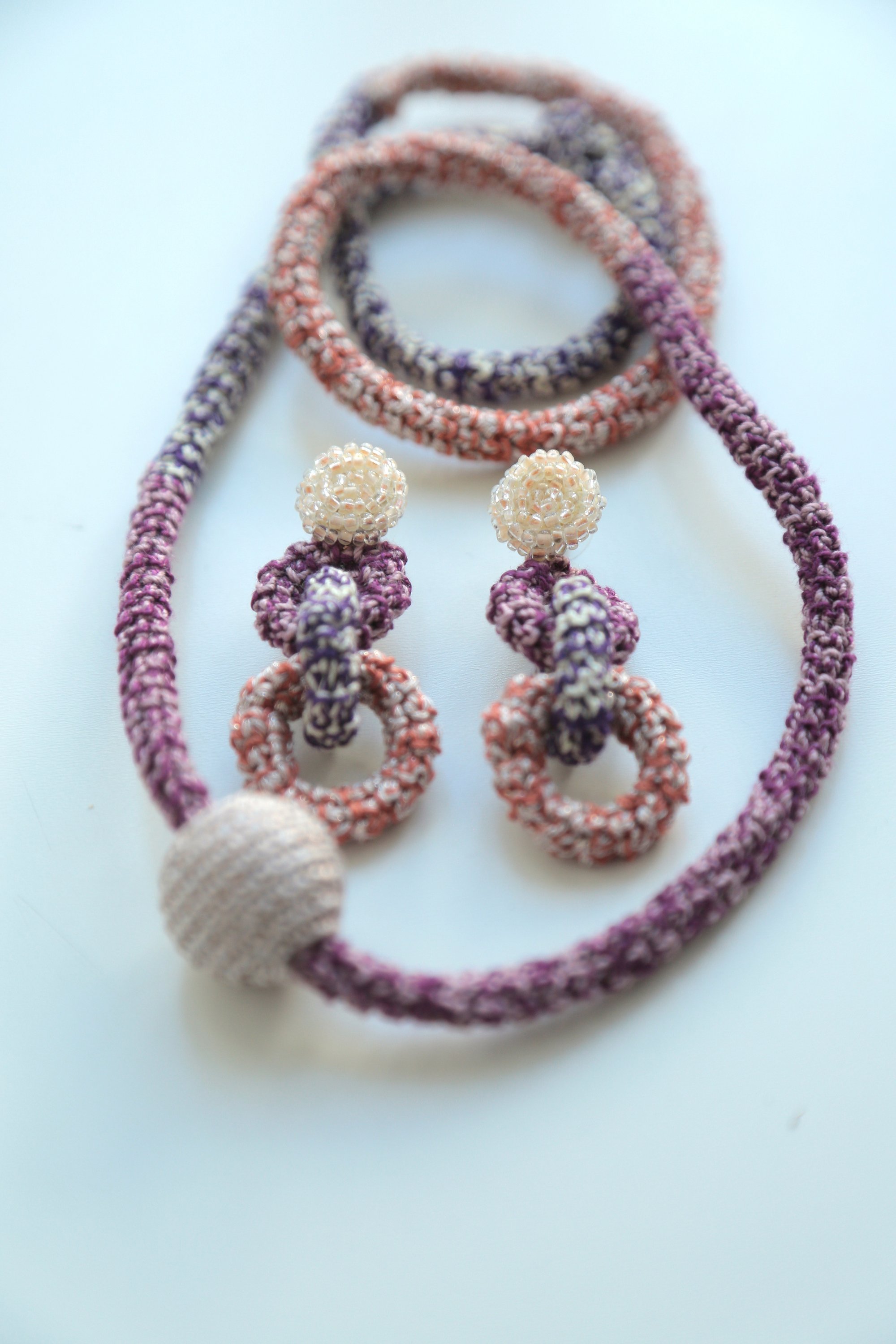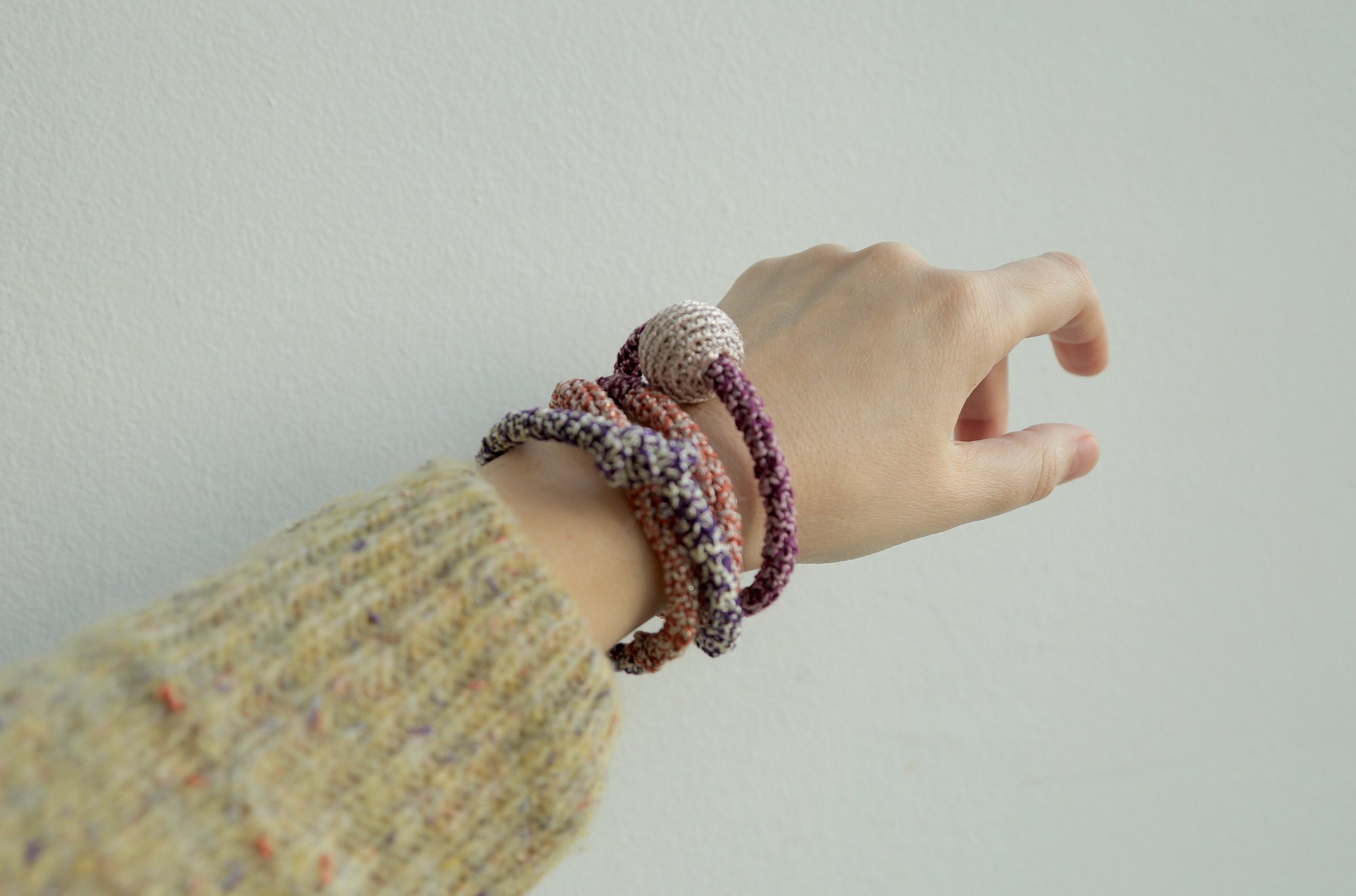 Yellow and Purple Snake necklace
This necklace or bracelet looks like a snake. It has knots on it to remember us; the path to our destination is not always a straight one.
It can be a necklace or bracelet, wrap around as much time as you wish (3-5 times).
Contemporary jewelry collection- crochet.
Made of cotton yarn and lurex yarn
Colors: terracotta, nude, purple, fuchsia, nude, lilac, pale yellow
whole size approx: 70 cm long