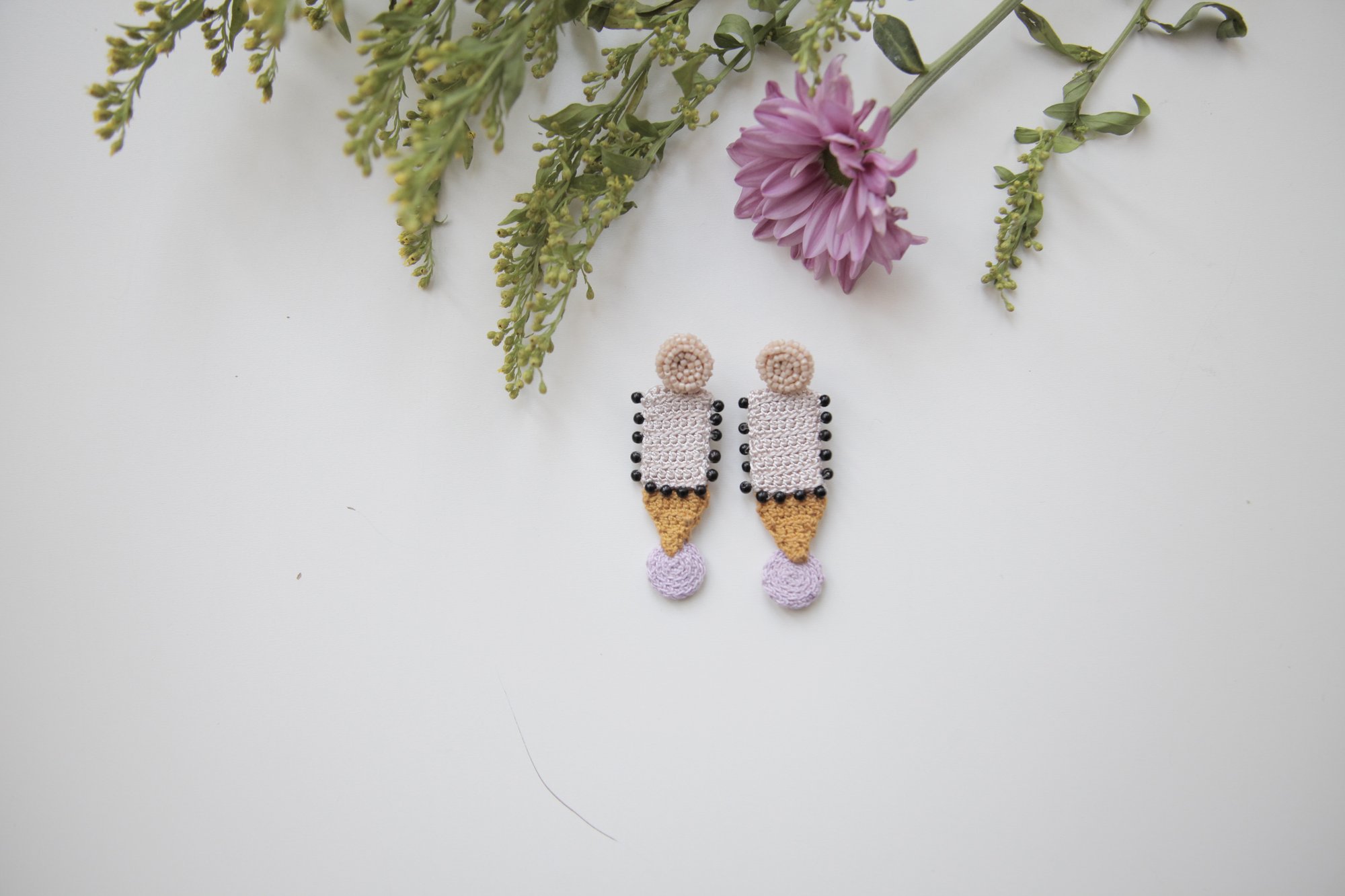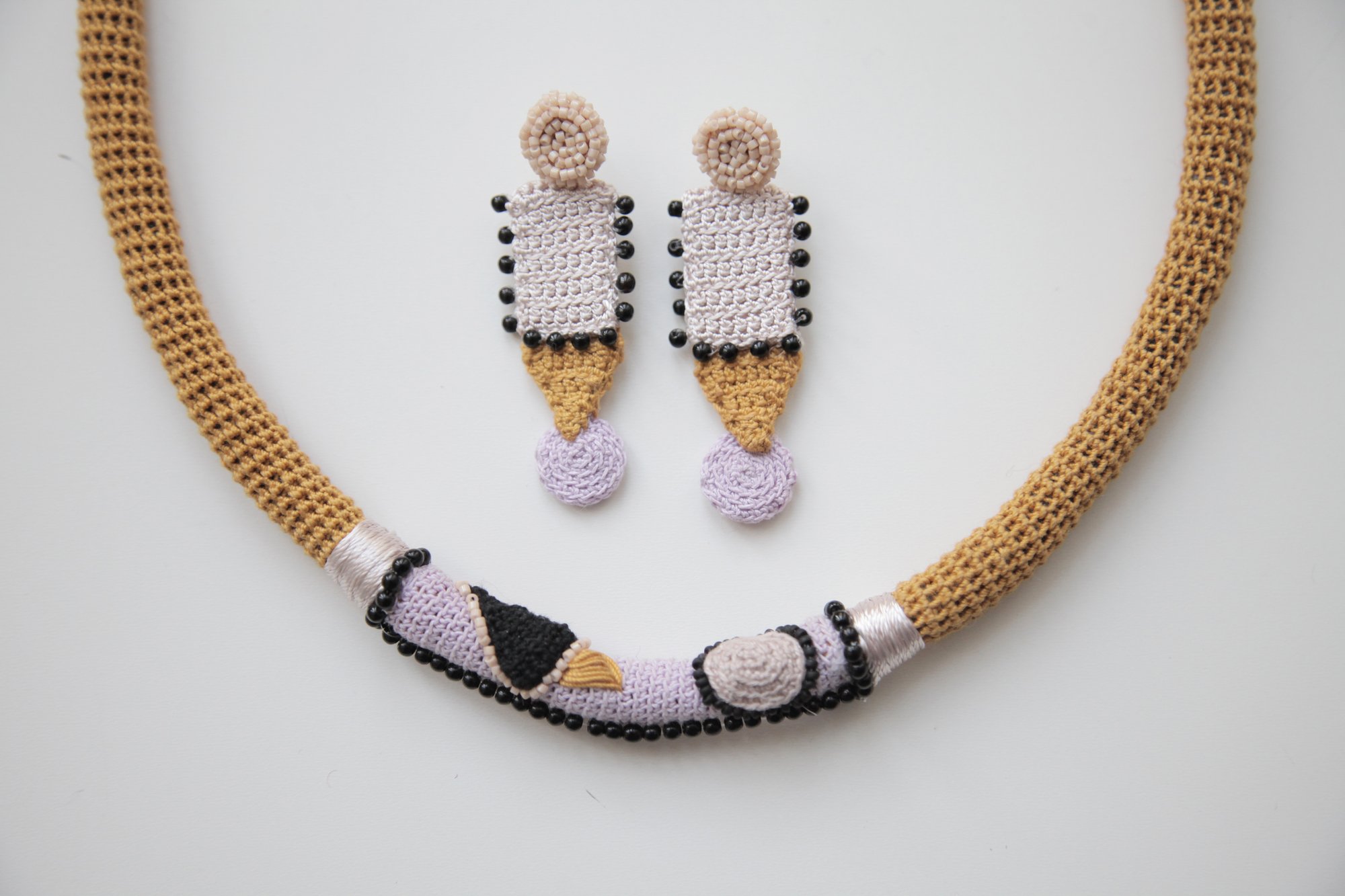 Wisterias of Alhambra earrings
"Wisterias of Alhambra" earrings are inspired by a trip to Granada.
The colours of the sand, the walls and Moorish windows of Alhambra, and the wisterias all over the garden.
Crochet, beaded, embroidered.
One of a kind artistic fibre jewellery.
Materials: Cotton yarn, Japanese glass beads.
Colours: lilac, yellow, nude, black
Free shipping worldwide on every item.