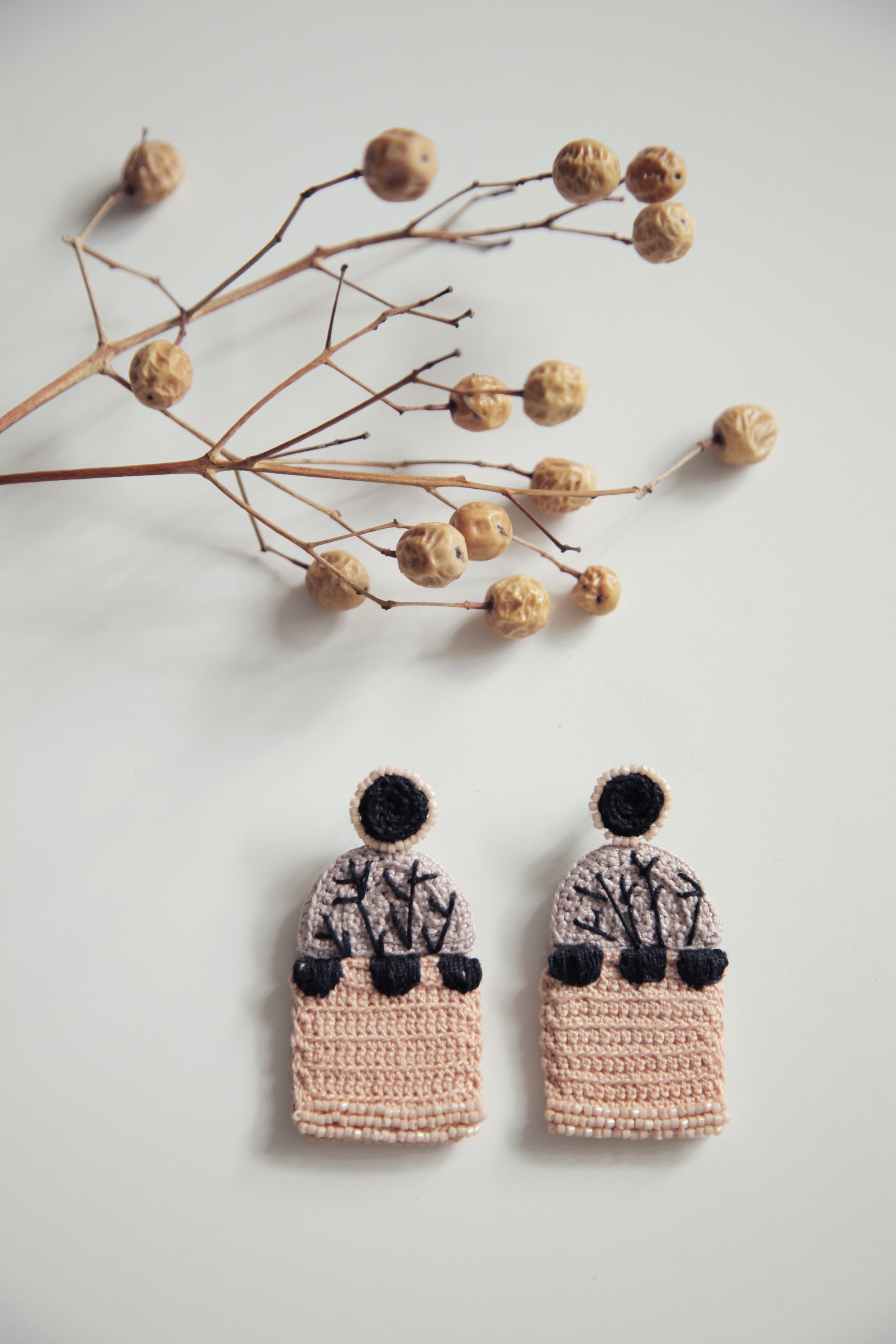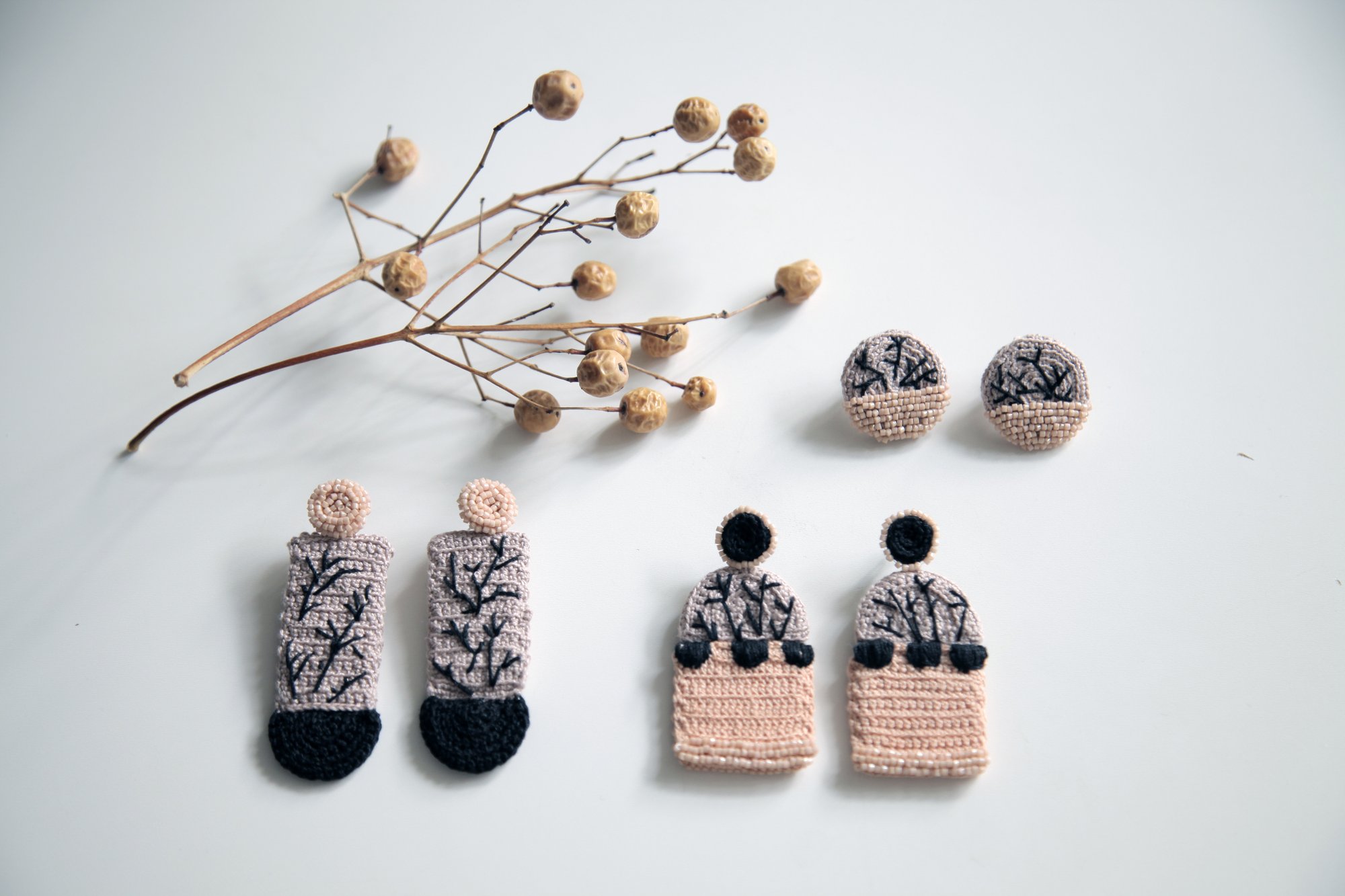 Veneto Walls- window earrings
"Veneto Walls" collection- window shape, long stud earrings
This collection is inspired by a trip to Veneto county in Italy. The colours of the streets, the doors, windows, the marbles, the cracks on the walls, the frescoes, the sky.
Crochet, beaded, embroidered.
One of a kind artistic fibre jewellery.
Materials: Cotton yarn, Japanese glass beads.
Colours: Taupe, black, nude
Length: 5,5 cm
Width: 2,6 cm
Free shipping worldwide on every item.