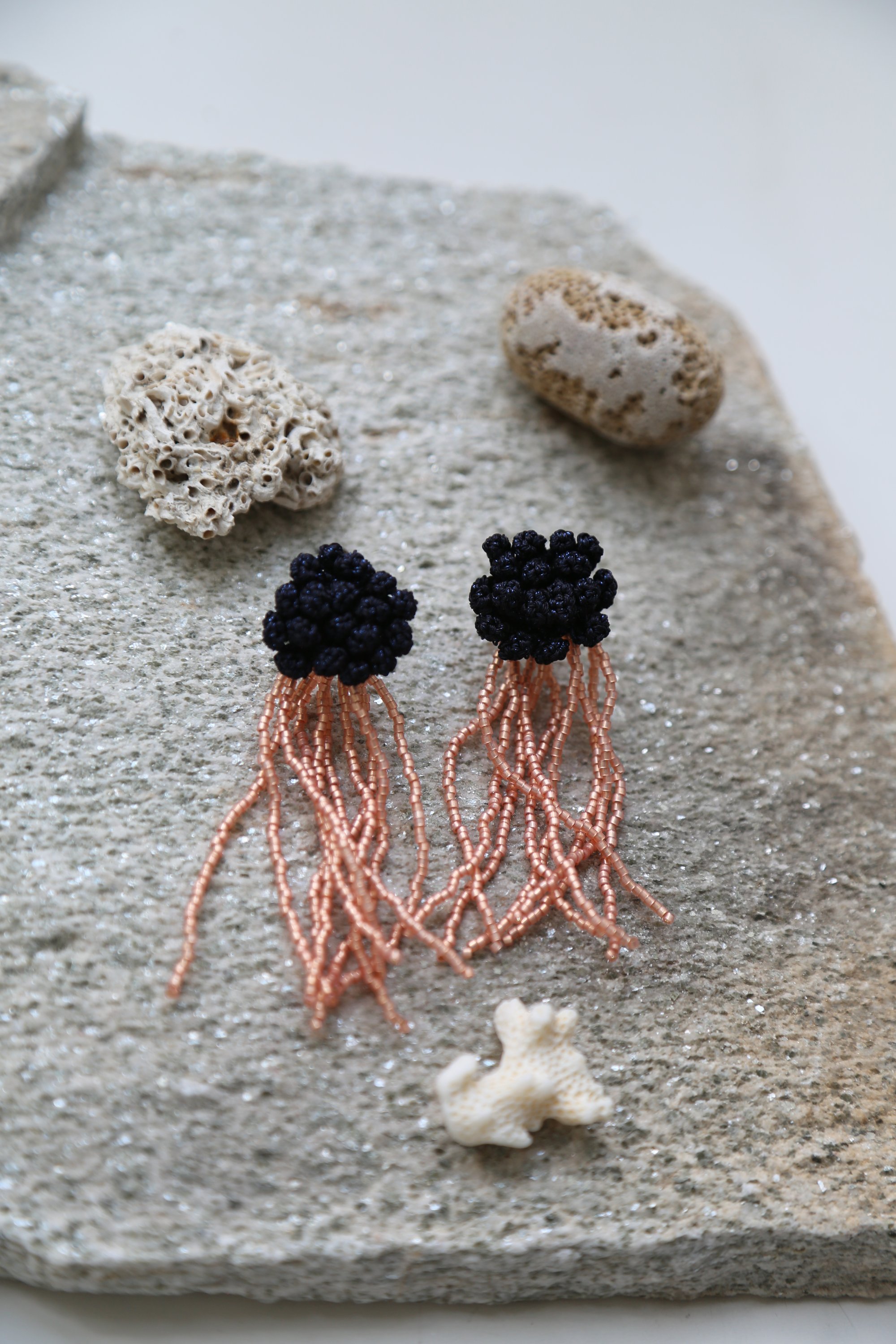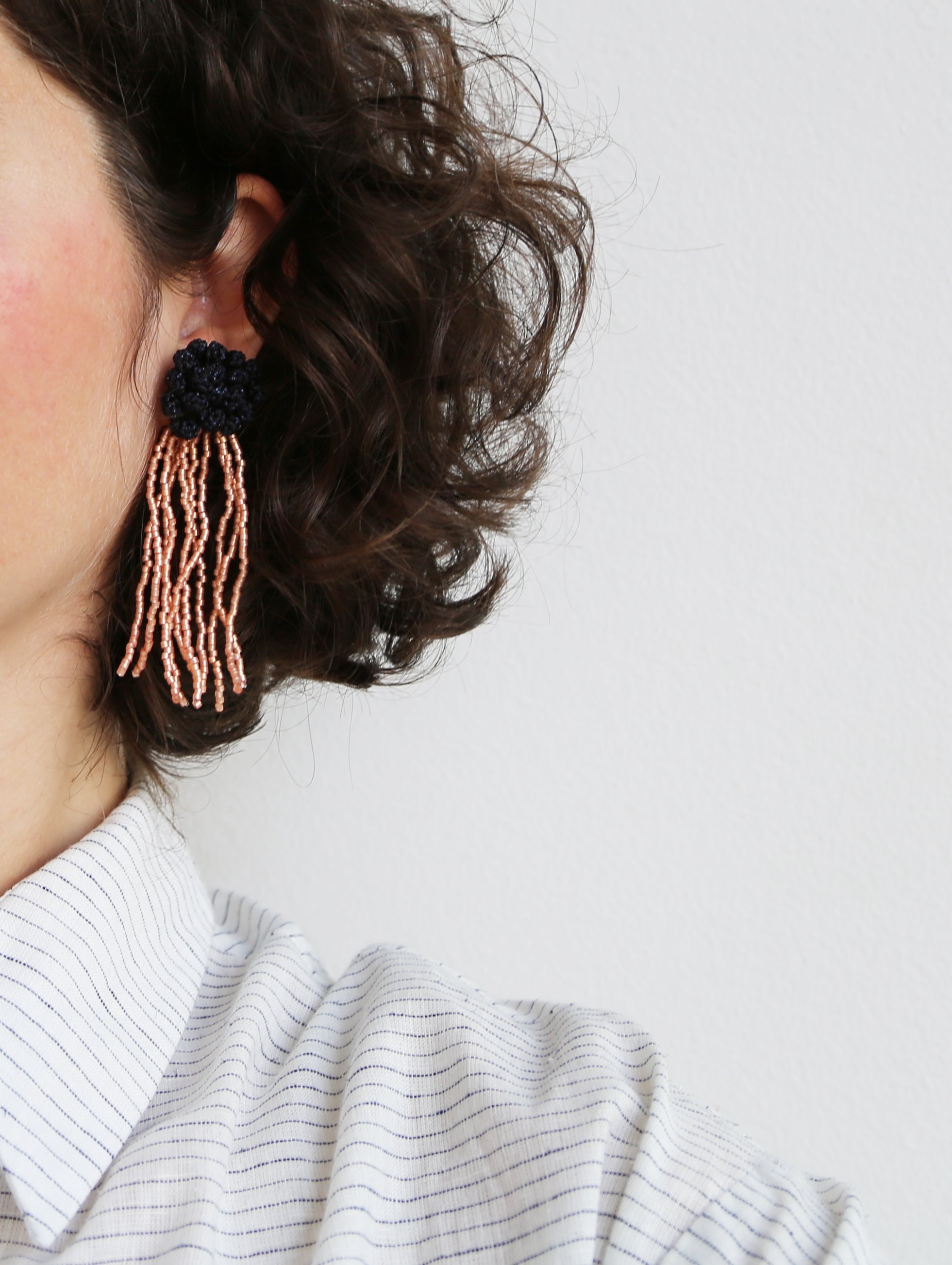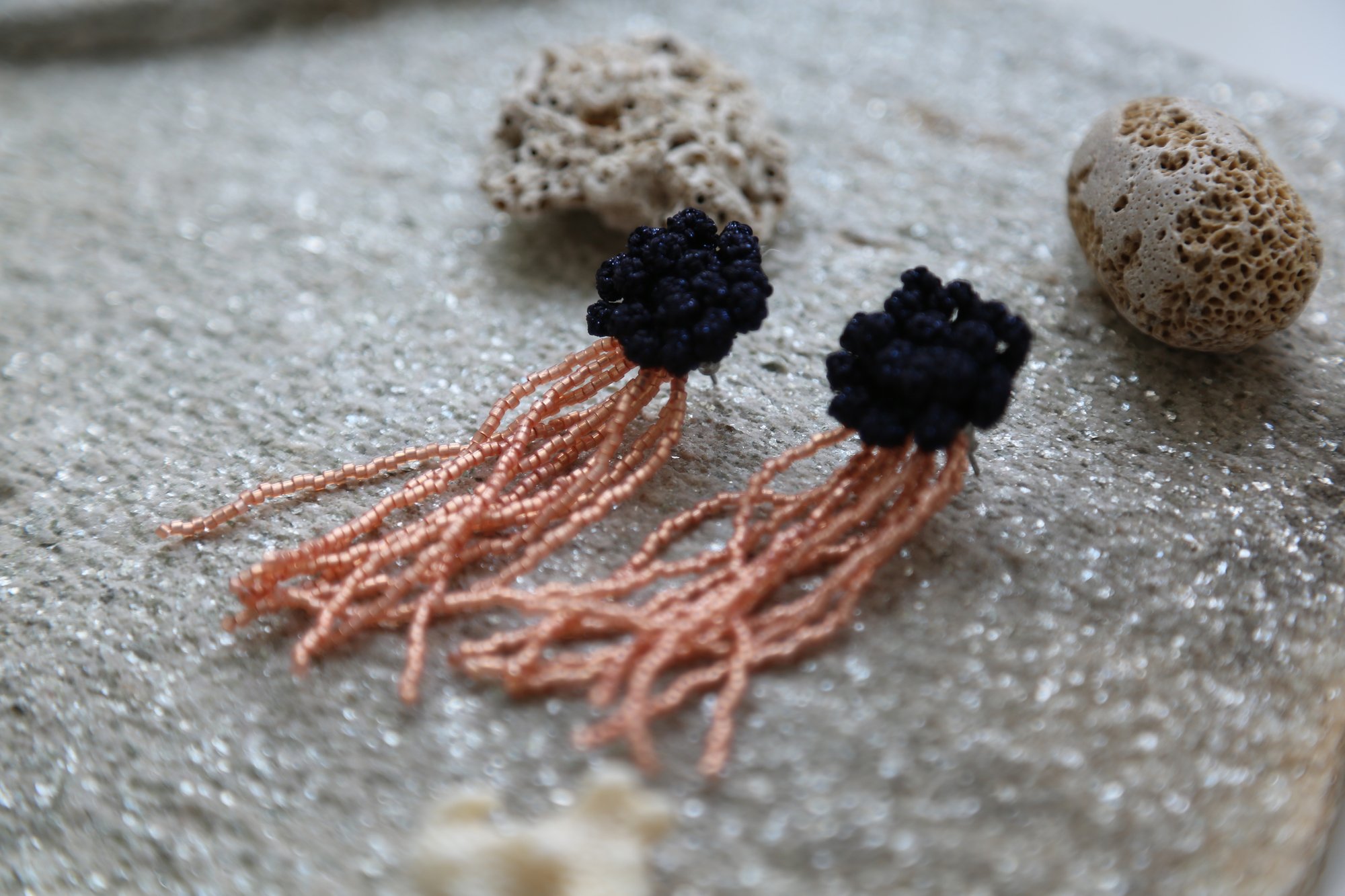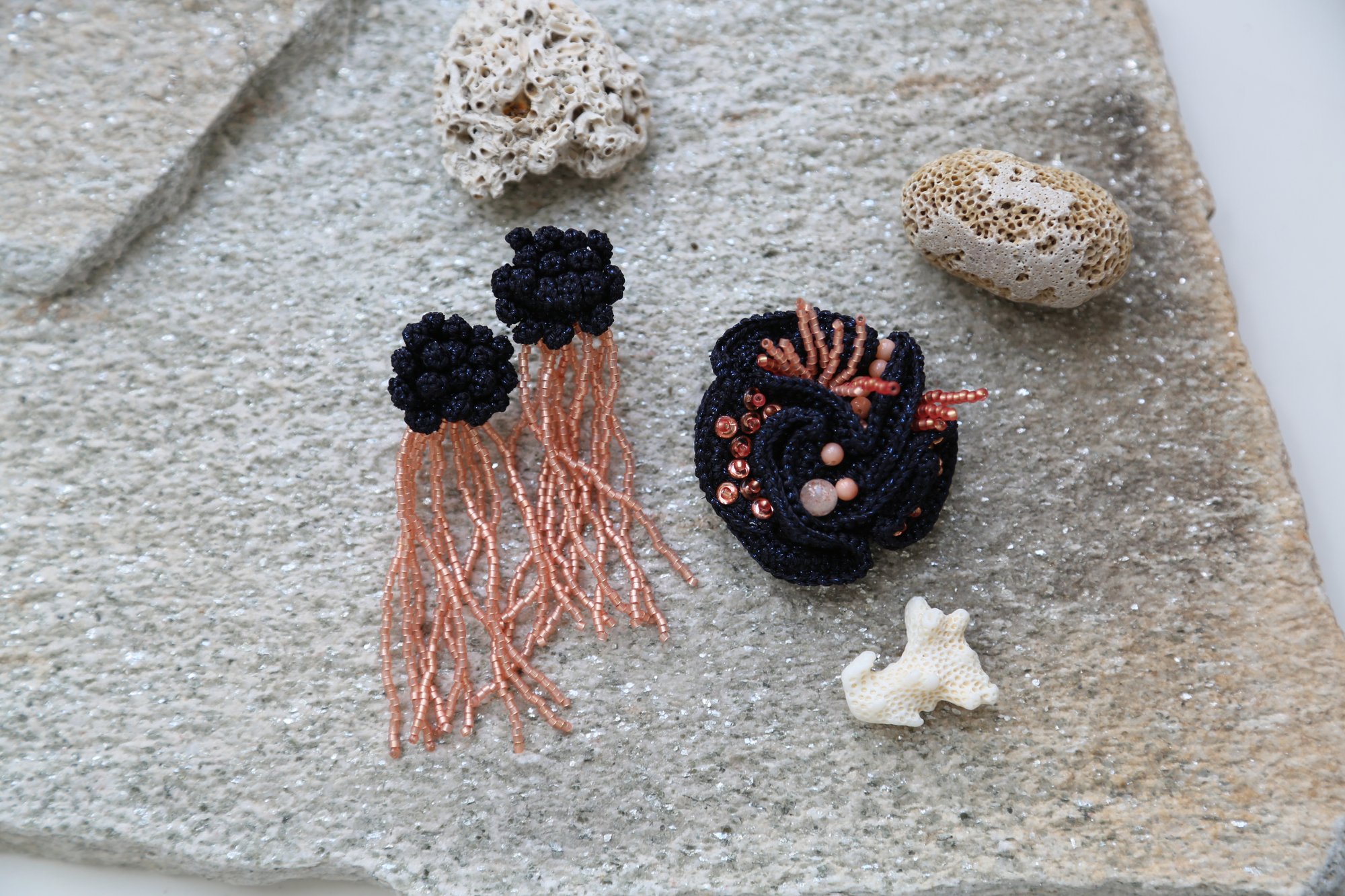 Night Sky Medusa Earrings
This Medusa earrings was inspired by the underwater life. It is heartbrokening to see what happens to our oceans and seas. This collection is an ode to the coral reefs.
Crochet, beaded, one of a kind artistic fibre art jewellry
Colors: Night sky, pink clay
Size:
Width: 2,5 cm
Length: 8 cm
Free shipping Worldwide on every item.